With our unique position in the market we have contact with over 9,000 owners of properties in our buildings across the City of Westminster in areas such as Pimlico, Victoria, the West End, Soho, Covent Garden, Notting Hill, St John's Wood, Maida Vale, Edgware Road, Fitzrovia, Bayswater etc.
Homes in our buildings in these areas are often the best investment available due to being some of the relatively cheapest stock in the best locations in the capital. These properties also often offer the lowest service charges too whilst offering some of the proven best living environments in the UK.
With our investment sourcing option, for the first time in the market you can as an investment buyer through working with us, target the specific buy-to let investment that fulfils your criteria, both specification, location and calculations from a host of sought after blocks across the City of Westminster that are already defined as great 'Buy to Let' investments.
Working with us means you don't have to wait for what is sometimes and overpriced or underspecified property to come to the market on one of the property portals such as Rightmove or Zoopla etc.
We are able to find you very specific buy to let investments in Westminster quietly off the market. Once the right property is found, we then work to ensure you pay the market price with minimal difficulty due to our extensive knowledge of sales progression for properties in our buildings.
In combination with all of the above you don't need to catch a plane if you are overseas – we can instantly demonstrate yields and values to you and take a video tour with 3D floor plan of the properties of interest to you.
---
Some of our buildings include: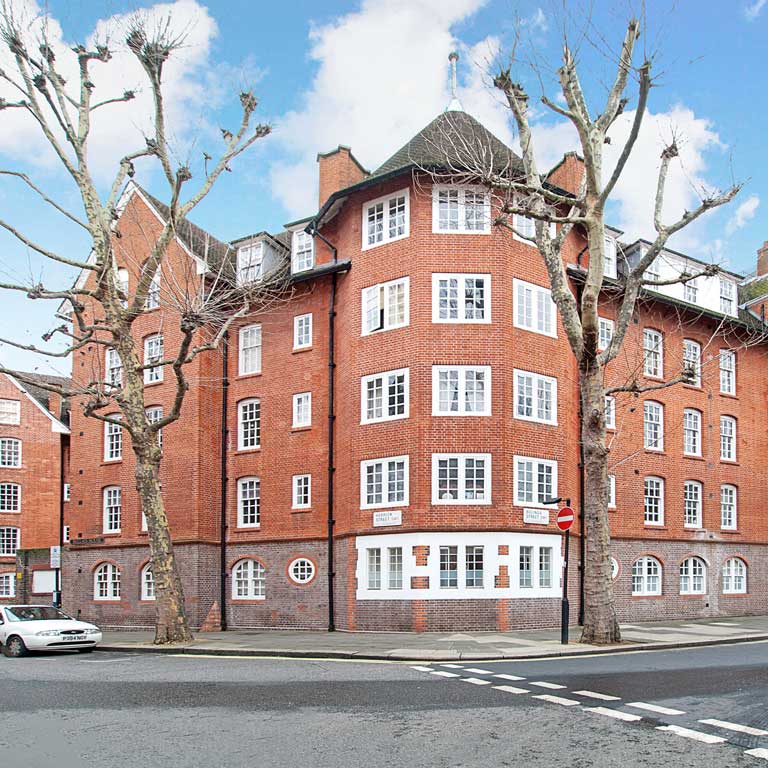 ---
Our methodology:
Without obligation consultation
Free of charge consultation meeting in our Westminster offices SW1.We can advise you on current market conditions and the meeting gives us an opportunity to fully understand your requirements and what is important to you and the calculations you are working to.
Agreed terms agency
Once we have agreed the terms for your purchase we charge you a small fee to cover our costs associated with finding the properties detailed in our agreement with you.
Property search
We thoroughly search our database of property owners to sound out the possibility of agreeing a sale. We also contact other local estate agents and our extensive network of developers and private contacts. Our unique position in the market place means we can contact a large pool of owners of properties which aren't officially on the market. We then preview every property which closely matches your criteria including a formal inspection report with provenance of any values discussed.
Report to you
Our report of potential properties will contain likely figures to create a 'Turn Key' refurbished home – this is the purchase price plus the refurbishment costs. Our report contains provenance of the properties value and comparables, details of service charges, ground rents and other information about the locality or the estate.
Viewings with you
We accompany all viewings with you, however if required and often useful for our overseas clients is our facility to draw up 3D floor plans and arrange video tours if you don't wish to attend in person.
Negotiation
When the right property is found, we commence and handle the negotiations on your behalf. Our unique position also provides trust from the vendor as they are aware of our company already and can have confidence in our membership of professional bodies. We are able to justify prices with vendors like no other as we have the most recent comparables available and in advance of the land registry.
Conveyancing
Once the price is agreed, we manage the entire conveyancing process, liaising with all parties, your solicitor and mortgage broker if applicable. We use our expertise to manage the deal, and of course again our unique position allows us direct communication to the representatives of the freeholder / the block manager in terms of transfer of leases.
Between exchange and completion
In between exchange and completion we can organise commencement of any works required to begin upon completion of the sale. If the property doesn't require any works sometimes we are able to ask our letting department to incentivise the vendor to allow viewings in between exchange and completion.
Investment management.
With our accreditations from The Guild of Professional Estate Agents, ARLA, The Property Ombudsman and huge experience with local property including 22,000 ongoing assets - we should be your chosen agent for Central London property.