CityWest Residential is a estate agency service in Westminster; selling property in Westminster, Pimlico, Victoria, St Johns Wood, Bayswater, Paddington, Edgware Road or Maida Vale on behalf of its clients.
We have vast knowledge of Westminster and the surrounds and have been concerned with many different types of property, whether freehold houses, period conversions, purpose built blocks or ex local authority flats and houses. We are Westminster's appointed representative of the Guild of Professional Estate Agents.
We market our clients Westminster property for sale on a variety of websites such as Rightmove, Zoopla, Primelocation etc – we are featured in The Guild of Professional Estate Agents magazine that reaches thousands of central London buyers each month. We also feature property in our e-newsletter that has 22,000 monthly recipients. Our aim is to sell your property for the best price in the quickest most efficient manner possible.
Selling a property is considered as one of the most important transactions in one's lifetime, so it is important that you leave it in the hands of experts that will be able to achieve the best possible price within the most appropriate time scale with professionalism, efficiency and integrity.
CityWest Residential is the Guild of Professional Estate Agents sole appointed representative for the City of Westminster.

Established in 2009, we have gone on to rank in the top 20% of agents in Westminster.
Our 24-hour service, combined with our expert knowledge of the market, make us your perfect partner.
We beat 9 out of 10 sales fees quotes, so challenge us today to do the same for you.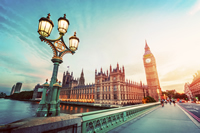 ---
Property performance tracker
You can view the demand and marketing performance statistics for your property at any time.
You can see who has viewed your property and their feedback, including all forthcoming deals.
You can see the future bookings for your property.
Viewer feedback is analysed and displayed in charts so you can see trends.
It is easier to make educated decisions about your most important asset.
---
Conveyancing tracker
Monitor the conveyancing process of your transaction at any time.
We include telephone notes of our communications with both solicitors and crucially, the buyer, so you can keep track of what is really going on in real time.
It is far less stressful to sell a property when you can see for yourself all parties are engaged and committed.
Key stages are monitored and displayed to you so you can measure performance.
Our experience in Prime Central transactions and ultimate transparency will give you confidence in us working for you.
---
The expert that you choose to sell your property should have a proven track record in estate agency success in Westminster - like we do.
Selling a property in Westminster, Pimlico, Victoria, St Johns Wood, Bayswater, Paddington, Edgware Road and Maida Vale and the surrounding areas requires a combination of skill, sound local knowledge and creating maximum demand for the property through effective marketing. We want to ensure success in terms of a, prompt acceptable offer and provide the most suitable buyer. We will make sure that the process will be stress free for you and give you complete transparency.
The CityWest residential team will always be available to speak to you on the phone, meet you at the estate agency offices in Victoria or St John's Wood or anywhere else appropriate to discuss your requirements, values of Westminster property and the most effective methods of marketing Westminster property, whether your property is located in, Pimlico, Victoria, St Johns Wood, Bayswater, Paddington, Edgware Road or Maida Vale
---
Valuation
CityWest Residential will value your property using comparables based on local property activity. We also have unrivalled access to the sold prices for properties for Westminster City Council leaseholders, we have access to the component of Westminster City Council blocks to hopefully allow you the most informed decision available.
Market exposure – maximum demand for your property including instant marketing to 22,000 individual parties interested solely in Westminster

properties for sale.
Due to the nature of organisation and its involvement with CityWest Homes we have continual registered interest from investors and developers looking to purchase ex local authority property and investment property in Westminster, Pimlico, Victoria, St Johns Wood, Bayswater, Paddington, Edgware Road and Maida Vale.
We will market your property on our website with full comprehensive details, floor plans, and photos. Your property will be instantly notified to our extensive database of potential buyers by text and email and of course by a courtesy phone call.
Your property will appear on prime property portals – Rightmove, Primelocation, Findaproperty, Zoopla etc.
All prospective buyers are thoroughly qualified by our team before taking them to view your property.
---
Communication is key
We will notify you of every viewing, the level of response from marketing and give you feedback as soon as practicable after the viewing.
---
Offer
CityWest Residential will put forward any offers of purchase concerning your property both verbally and in writing within 24 hours for your consideration. We will always explain the position of the buyer and their time scale to complete. If you accept an offer from a buyer we will send the memorandum of sale to each party and their solicitors. During the time period before completion of the sale, CityWest Residential will regularly contact the solicitors to make sure the sale is running smoothly and according to schedule, we will also chase down the 'chain' of any other purchases involved in the sale of your Westminster property.
From the time we value your property to the day you move - we want you to experience the highest levels of service from every member of our team.
Contact us or visit our office for friendly and practical advice on selling property in Westminster, Pimlico, Victoria, St Johns Wood, Bayswater, Paddington, Edgware Road and Maida Vale.